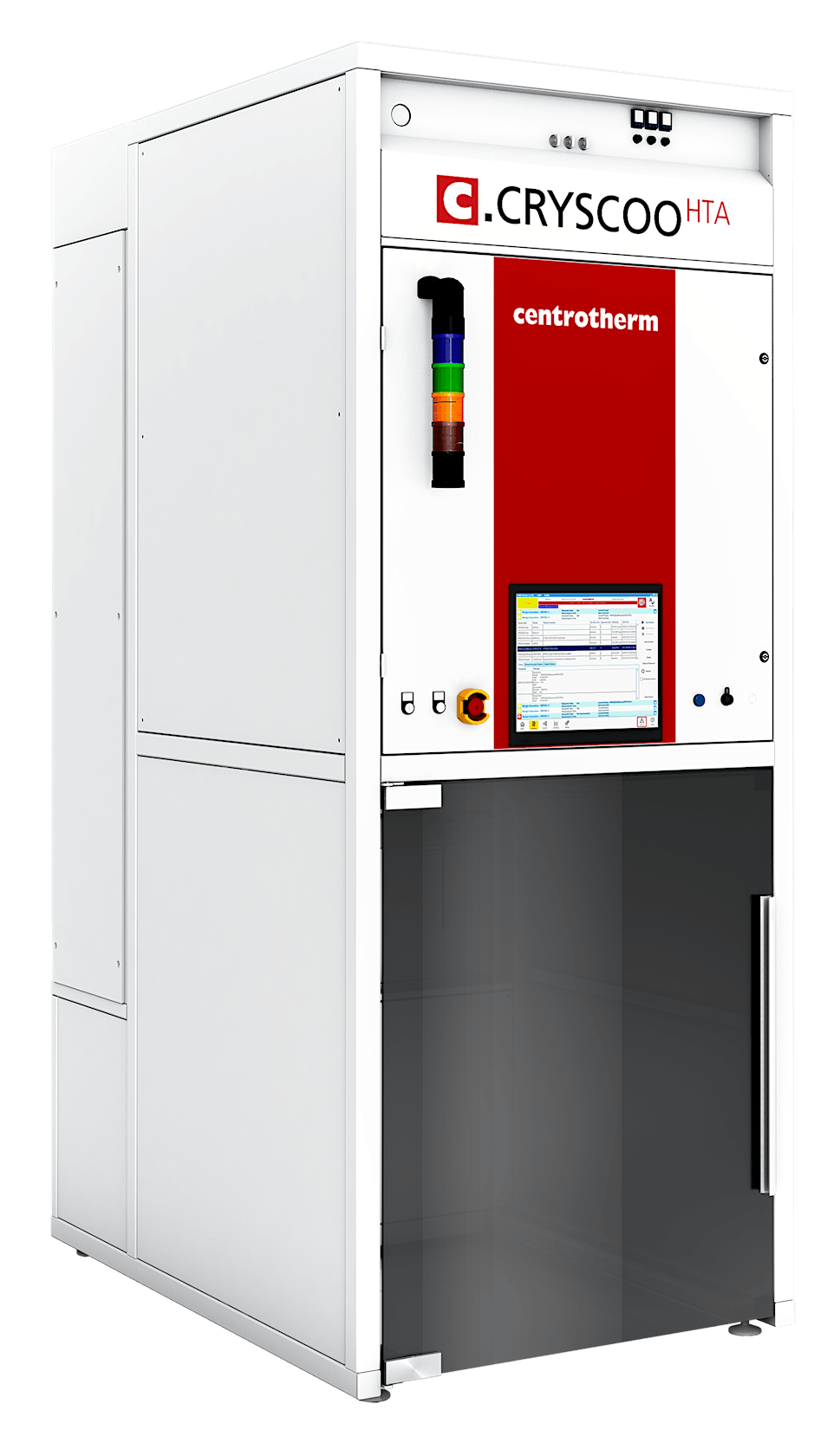 ANNEALING
High-temperature annealing and thermal treatment applications of wide band gap crystals
To optimize the yield for wide band gap (WBG) materials and semiconductor devices, stress-related defects and dislocations must be kept to a minimum. A method to reduce yield loss related to defects and dislocations is by thermal treatment of the crystals immediately after the growth process.
The high-temperature annealing furnace c.CRYSCOO HTA has especially been developed to significantly improve productivity and cost of ownership along the WBG materials and device value chain.
Due to its superior temperature control and uniformity c.CRYSCOO HTA outclasses conventional furnaces. The large process chamber allows the processing of over 10 boules, ingots or even 80 raw wafers simultaneously. This capacity in combination with a superior temperature homogeneity results in a higher yield per crystal.
Processes
Post-growth annealing of WBG crystals (boules, ingots, raw wafers)
SiC powder manufacturing (process steps, incl. purification)
GaO/GaN-on-SiC (material optimization)
AlN on sapphire or SiC (lattice mismatch)
Sales Semiconductor & Microelectronics
Tel. +49 7344 918 6794
E-Mail
Find us at
SEMICON Korea
COEX | Seoul, Korea
Features & Benefits
Excellent temperature uniformity within crystal
High-temperature processing up to 2200°C over long periods of several days
Significant increase in productivity
Improved cost of ownership along WBG value chain
Compound semiconductors
High-temperature processing
Lowest total CoO