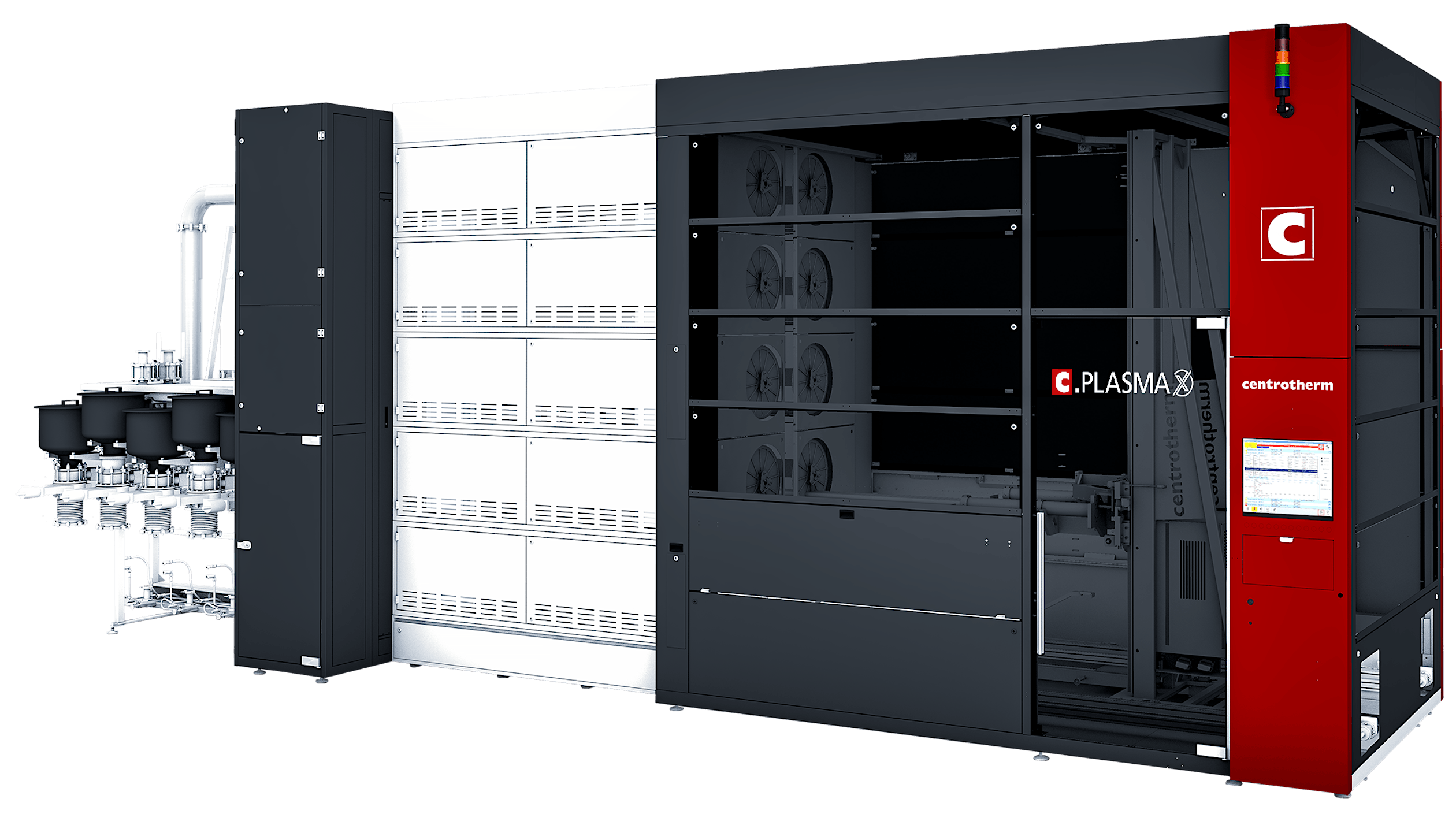 PECVD
Leading-edge PECVD technology for high-throughput solar cell deposition
With more than 1250 units installed worldwide, the centrotherm PECVD platform c.PLASMA is the leading technology and industry standard for solar cell passivation and anti-reflective coating. The system uniquely combines high throughput, outstanding process performance and lowest total cost of ownership. It ensures smooth operation in case of varying production loads and process sequences.
centrotherm provides two main configurations differing in wafer size, capacity and throughput.
In addition to the 5-chamber version for wafers up to 166 mm centrotherm introduced the next level c.PLASMA X that pushes the boarders for the PV industry. Based on the well-proven platform, it sets new standards for highest throughput. The 10-tube design provides the same maximum flexibility and system availability for wafer sizes up to 210 mm. On top, it delivers remarkable footprint savings with its integrated TMA supply and vacuum pumps.
Processes
PECVD processes
Silicon Nitride (SiNx)
Aluminum Oxide (AlOx)
Silicon Oxide (SiOx)
Silicon Oxynitride (SiONx)
Polysilicon
Further processes
Multi-layer stacks
Graded layers
Sales Photovoltaics
Tel. +49 7344 918 8900
E-Mail
Find us at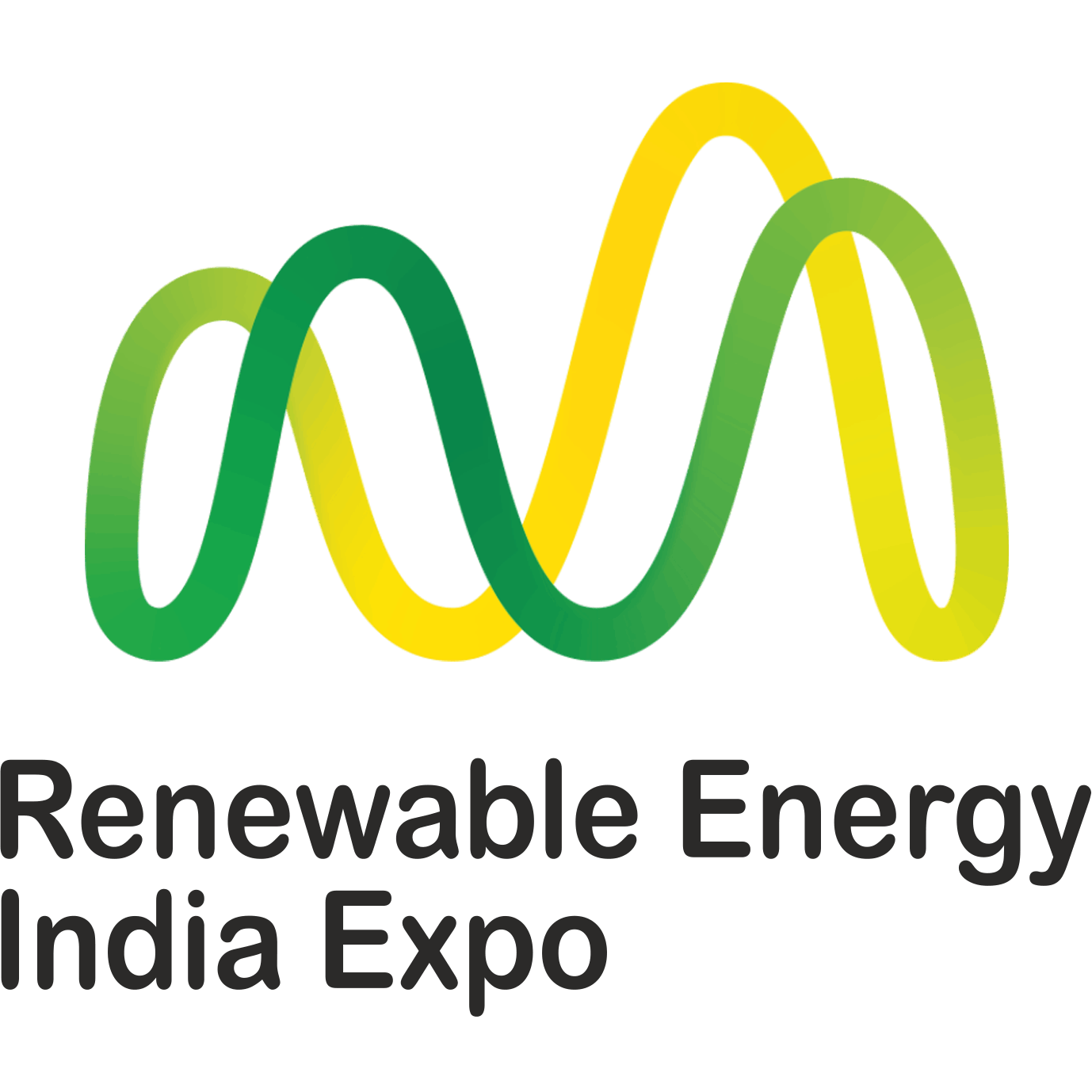 Renewable Energy India Expo
India Expo Centre | Greater Noida, India
Features & Benefits
Industry-leading passivation layers for PERC solar cells
AlOx/SiNx stack deposition with outstanding passivation properties at thicknesses from 4 - 10 nm
AlOx/SiNx stack is deposited in one run by just switching process gases
Easy stack modification by recipe change
Best-in-class anti-reflective coating with maximum process flexibility
Excellent hydrogen passivation from SiNx layers
Graded and multiple layers for improved AR coating in a wide wavelength range
Improved efficiency and cell appearance
Outstanding conformal surface coverage
Applicable in Cz and mc-Si solar cell production
Wafer sizes up to 210 mm
Direct plasma deposition
Maximum process flexibility