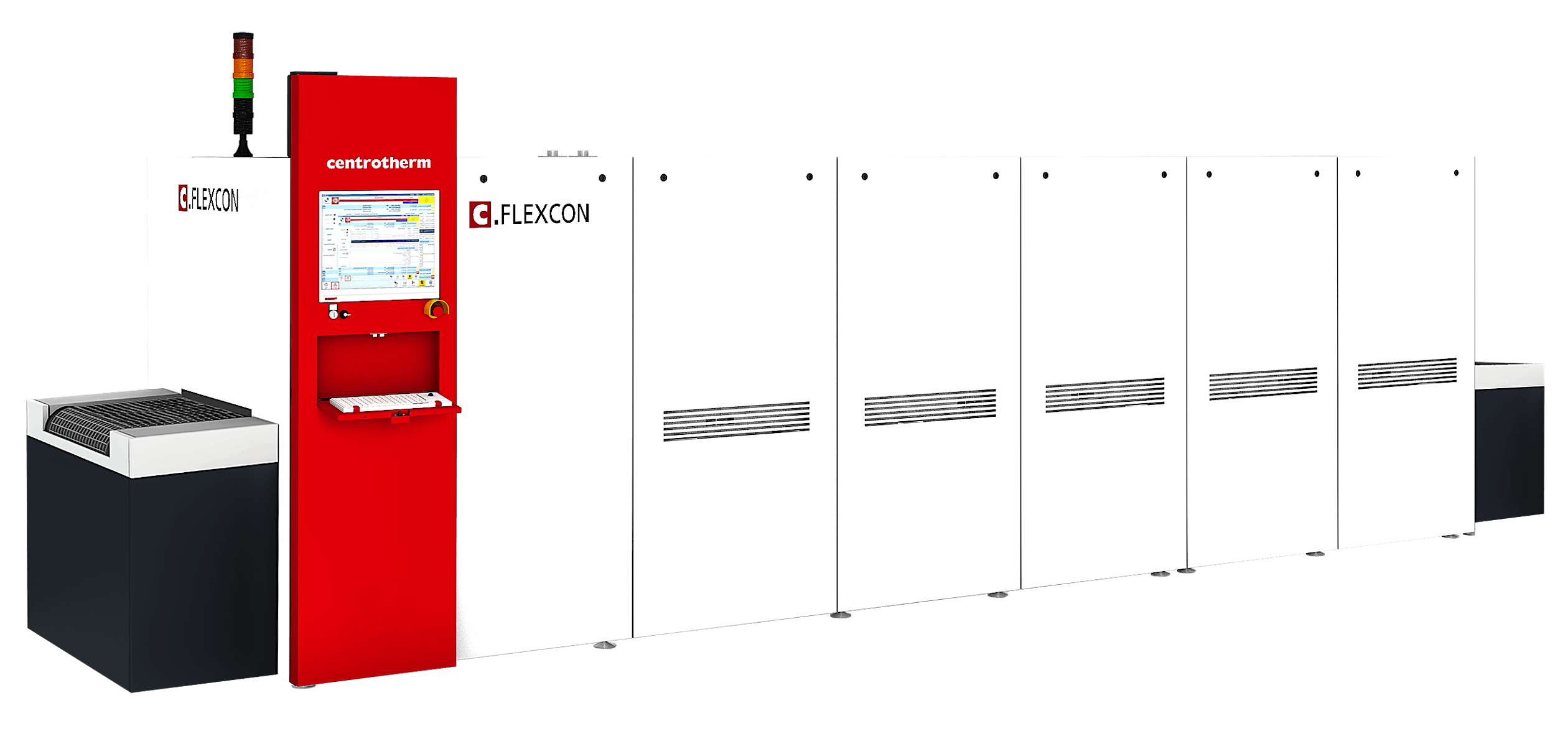 THICK FILM
Flexible conveyor belt furnace for R&D and high-volume production
c.FLEXCON is a highly flexible and reliable conveyor belt furnace designed for all thick film applications. The system provides a high process capability and ensures an economic and efficient production.
A PLC system with bus connection monitors and controls all relevant process parameters. Data logging of process data for documentation and quality management complements the system.
Gas purity and gas flow inside the process channel play a central role to the product quality. c.FLEXCON is characterized by a gas tight muffle with excellent temperature and process gas control. A smooth air flow inside the process muffle ensures optimal process conditions as well as the purging of volatile organic compounds (VOC).
Thanks to our broad expertise in furnace engineering we are able to provide conveyor furnaces tailored to our customers' demands and applications in addition to the standard versions. Please contact us for further details.
Processes
Options
Maximum process temperature up to 1150 °C
N2 gas line
O2 gas line
Forming gas 95/5 N2/H2 gas line
Belt cleaning with ultrasonic bath
Automatic refill for ultrasonic bath
Side heating for improved temperature uniformity: ± 1.5 K (400 mm belt)
Active cooling of housing
Sales Semiconductor & Microelectronics
Tel. +49 7344 918 6794
E-Mail
Find us at
SEMICON Europa
Messe München | Munich, Germany
Features & Benefits
Excellent cross-belt temperature uniformity
Gas tight muffle
Smooth and jerk-free substrate transport
Easy temperature profile adjustment by 8 to 10 separately controlled heating zones
Thick film
High-temperature processing
Gas tight muffle