Changes on the management board of centrotherm international AG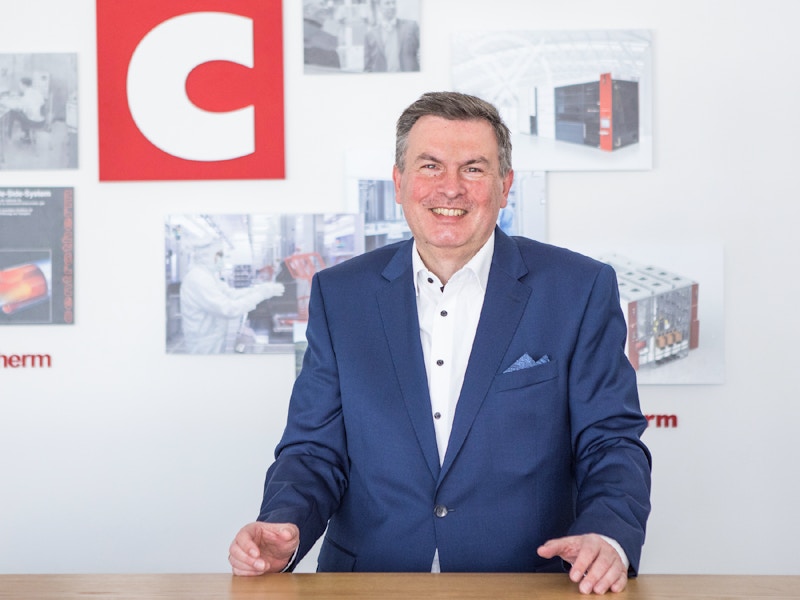 Following the successful stabilization and realignment of the core business of centrotherm international AG and its subsidiaries, Gunter Fauth, Management Board member responsible for Operations, is stepping down from office as agreed, and in the best possible agreement with the Supervisory Board. With the completion of the Group's realignment, he has successfully concluded his assignment at centrotherm, and is turning to new tasks as planned.
The Chairman of the Supervisory Board, Robert M. Hartung, praised the successful work of Gunter Fauth: "In recent years, Gunter Fauth has played a key role in making the supply chain and production more flexible and, with the establishment of an assembly plant in China, has made a major contribution to significantly reducing cost structures. Particular mention should be made of the halving of development times and the new development of new generations of equipment for the semiconductor and photovoltaic industries. We would like to thank him for his special commitment, also on behalf of the employees of centrotherm international AG, and wish him all the best for the future".
"These have been five challenging, interesting and successful years at centrotherm," summarizes von Gunter Fauth. "The stabilization and realignment of the Group was managed with combined efforts. I am particularly proud that we succeeded in making an important contribution to the Group's future business development with the development of an innovative low-pressure technology for stabilizing high-performance fibers. I would like to thank the entire workforce for their motivation and commitment, and the Works Council for the good, trusting cooperation," Fauth further acknowledges. "My task at centrotherm has thus been fulfilled. I wish the company and its employees all the best for the future, and will always remain associated with centrotherm."
The Supervisory Board intends to strengthen the Management Board team as quickly as possible, in order to set the course for centrotherm international AG's further growth. The future topics of technology, sales & service play a key role here.
About centrotherm international AG
Thermal production solutions and coating technologies are among centrotherm's core competencies. For more than 70 years we have been developing and implementing production concepts for a con-stantly growing international customer base. In addition to growth sectors such as the semiconductor and microelectronics industry, as well as photovoltaics, our innovative solutions are also being applied in new future-oriented fields such as carbon fiber production. As a leading, globally active technology group, we work closely with partners from industry and research. We improve existing production concepts and set new trends. In this way, we generate valuable competitive advantages for our customers. Around 600 employees worldwide are working to shape the future - GREEN | SMART | EFFICIENT.
centrotherm international AG
Württemberger Str. 31
89143 Blaubeuren
Internet: www.centrotherm.de
German Securities Identification Number (WKN): A1TNMM (bearer shares); A1TNMN (unlisted shares from the non-cash capital increase)
ISIN: DE000A1TNMM9 (bearer shares); DE000A1TNMN7 (unlisted shares from the non-cash capital increase)
Inclusion: Basic Board, Frankfurt Stock Exchange
Corporate domicile: Germany
Public & Investor Relations
Tel. +49 7344 918 6304
E-Mail