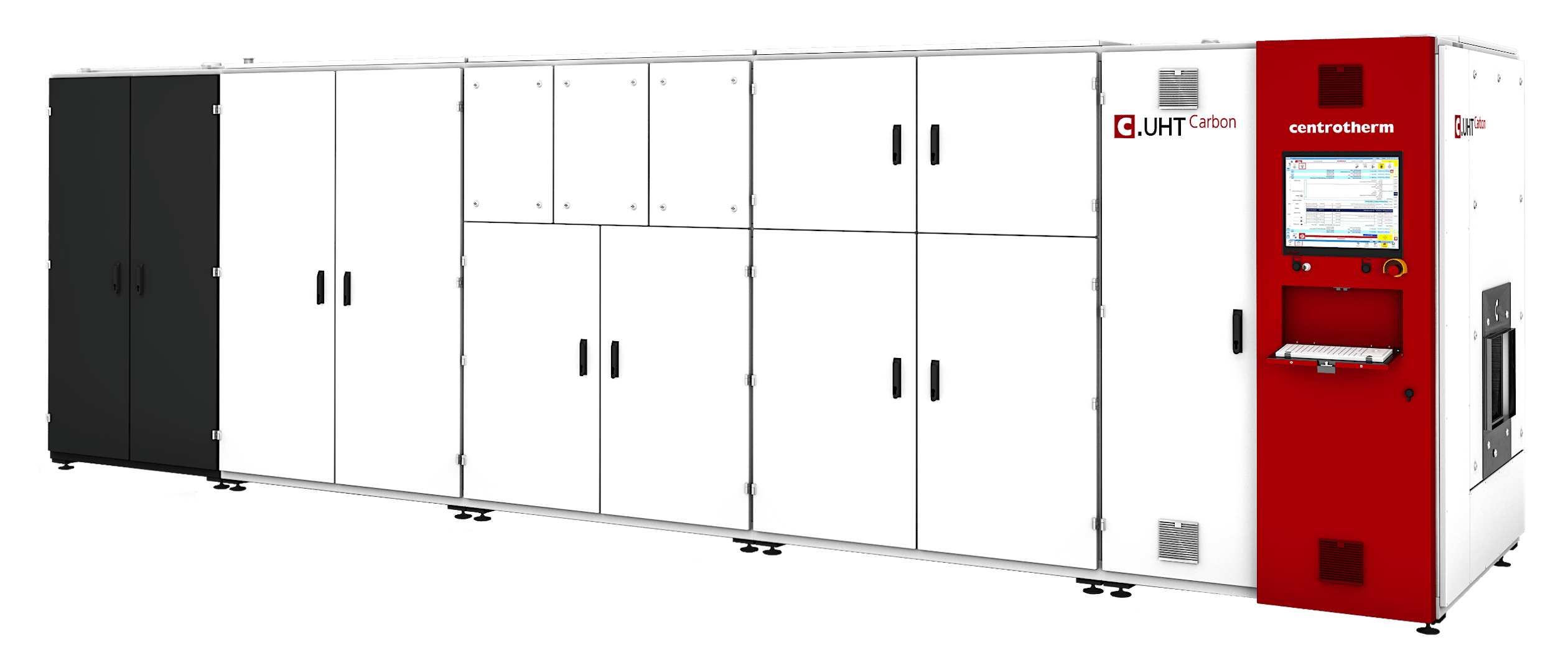 GRAPHITIZATION
Lab-scale ultra high-temperature furnace for continuous fiber graphitization
The graphitization of high modulus (HM) carbon fibers is an optional process step in order to improve stiffness and electrical conductivity. Especially carbon fibers based on alternative precursors such as cellulose and lignin achieve considerable enhancements regarding competitive Young's modulus.
An effective graphitization process requires extremely high temperatures under defined atmospheres. Thanks to decades of experience in inline and muffle furnace construction centrotherm is able to offer a unique solution for ultra-high-temperature graphitization.
Equipped with an advanced heating cassette and well-established chamber insulation the centrotherm inline furnace c.UHT Carbon stands out with excellent temperature uniformity and uncompromising reliability.
The optionally integrated high-accuracy fiber handling and transportation system is tailored to the special needs of sensitive graphite fibers.
The ultra-high-temperature furnace can be integrated into a complete inline carbon fiber production line or may be put into operation as stand-alone system.
Processes
Ultra-high-temperature graphitization
Options
Fiber transportation system included
Sales High-Performance Fibers
Tel. +49 7344 918 6161
E-Mail
Features & Benefits
Process temperature up to 2600°C
Continuous graphitization of carbon fibers
Argon inert gas
Capacity 1 tow up to 3k
Permanent datalogging
Connection to MES