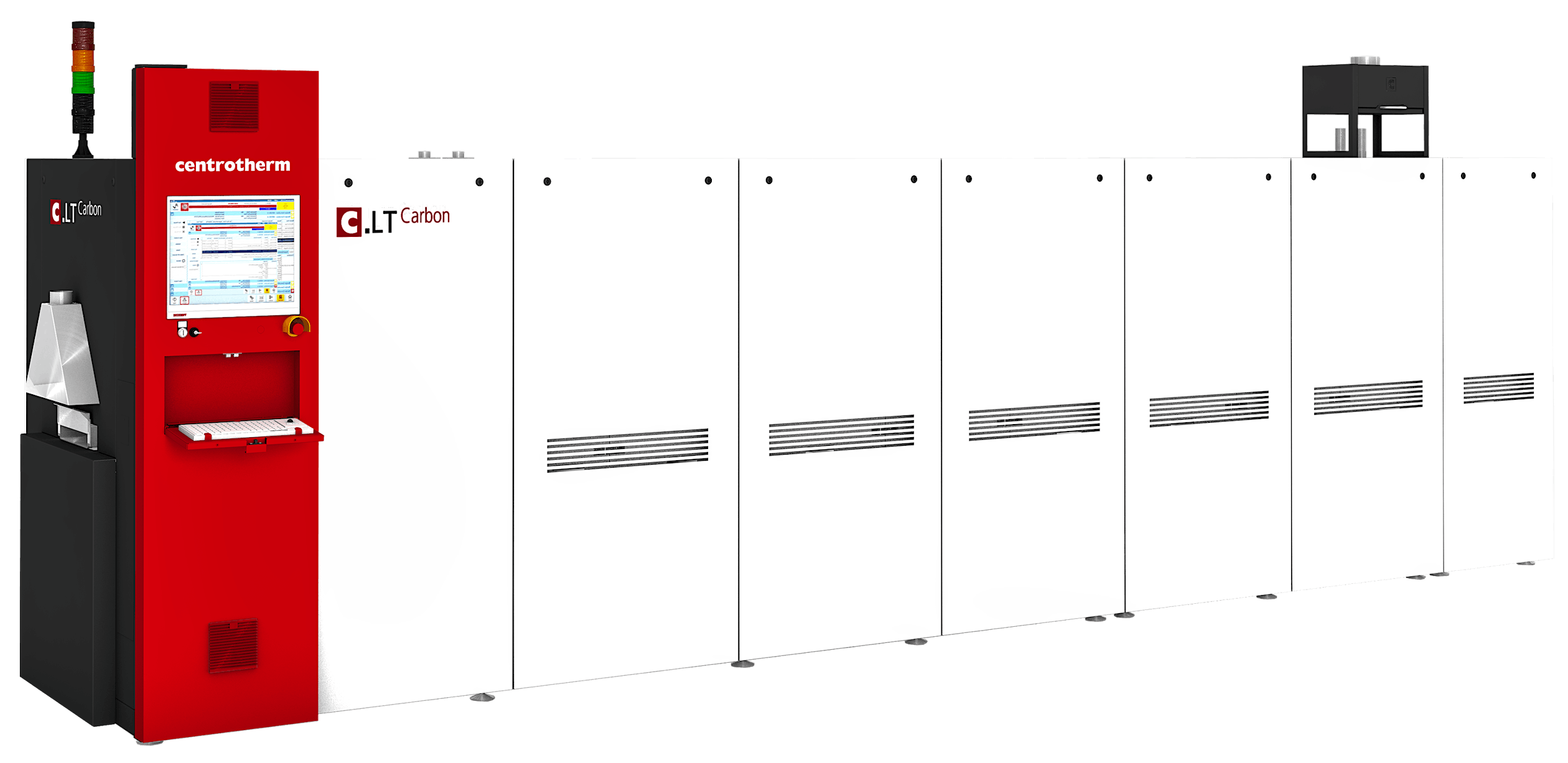 CARBONIZATION
Lab-scale continuous furnace for low-temperature fiber carbonization
In order to achieve low-temperature carbonization the stabilized fibers are heat treated in nitrogen atmosphere at temperatures ranging from 300 to 1150 °C. Therefore, the specially developed continuous furnace c.LT Carbon is equipped with six independently controllable heating zones. Combined with its predictive PID control the system provides excellent thermal accuracy and repeatability.
Ambient atmosphere is separated from process atmosphere by gas locks. Process gas atmosphere measurement ensures that the maximum oxygen content of 20 ppm is not exceeded. Any by-products of carbonization are removed via the integrated heated exhaust channel.
The system provides data storage for recipes and control-related parameters as well as an Ethernet interface for external PC or remote access. Furthermore, it includes automated data collection and analysis via user interface.
Sales High-Performance Fibers
Tel. +49 7344 918 6161
E-Mail
Features & Benefits
Smooth fiber handling of tow sizes up to 50k
Maximum oxygen content of 20 ppm
Precise temperature profiling
Individual thermocouples for each heating zone
Independent multi-zone temperature control
Interface for heating channel profiling
Water-cooled double-wall muffle for process gas feed-in
Integrated VOC and waste gas treatment
Heated exhaust channel
Condensate separation
Differential pressure control