Reorganized and strengthened - The Management Board team of centrotherm international AG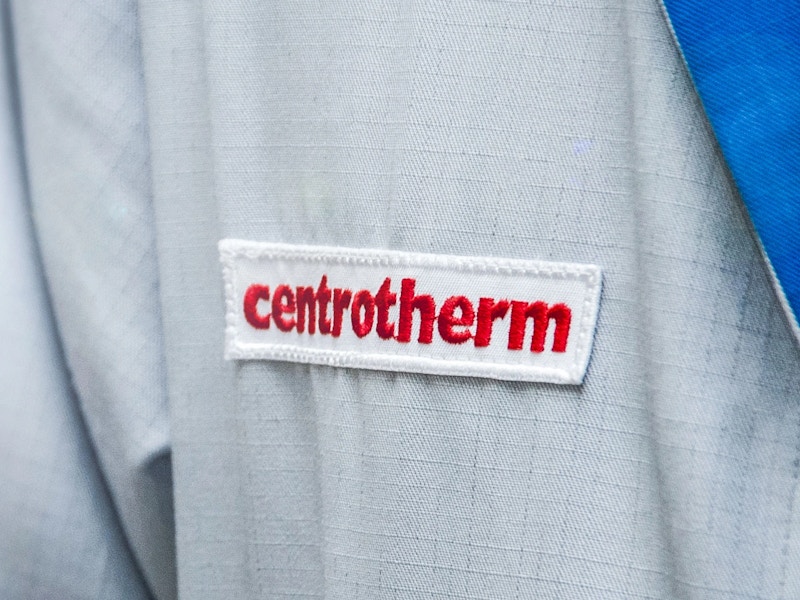 Dr. Helge Haverkamp, Chief Technology Officer (CTO)
Dr. Daniel Rieser, Chief Sales Officer (CSO)
Jan von Schuckmann continues to lead the Executive Board team as CEO
The Supervisory Board of centrotherm international AG has appointed Dr. Helge Haverkamp and Dr. Daniel Rieser as members of the Management Board. Together with CEO Jan von Schuckmann, they form the new Management Board team of the centrotherm Group with effect from today. The two new Executive Board members have been part of the company's operational management team for several years, and managed the areas that are now part of their Executive Board responsibilities. In addition to finance, Jan von Schuckmann is responsible in particular for operating areas such as production and purchasing.
"With the appointment of the two new Management Board members, we are broadening the top management level, and creating new Management Board responsibilities that are strategically important for the success of the centrotherm Group. As one of the world's leading technology providers for the photovoltaic and semiconductor industry, we have in Dr. Helge Haverkamp an excellent technologist in our team, who has reorganized and successfully managed the Technology & Development division since 2019.
I am convinced that, as CTO, he will furthermore fulfill this role with strategic foresight," emphasizes Robert M. Hartung, Chairman of the Supervisory Board of centrotherm international AG. "By appointing Dr. Daniel Rieser, we are placing an even stronger focus on our international orientation, global sales network and customer service in the Management Board's work. We expect him to provide new impetus, also with regard to the further diversification of our business model," adds Robert M. Hartung.
Dr. Helge Haverkamp was born in Salzgitter, Germany in 1974. After graduating in physics from Heidelberg University, Germany in 2003, he worked as a research assistant in the industrial solar cell research group at the University of Konstanz and as an independent consultant for companies in the solar industry. In 2009, he completed his doctoral studies on the development of novel manufacturing processes for photovoltaic devices and moved to industry. At the Schmid Group, a medium-sized company in the mechanical engineering and automation sector, he started as a senior development engineer before taking over responsibility for research & development in 2014. While working, he completed an MBA distance learning program from 2015 to 2018. Dr. Helge Haverkamp has been Head of Process Technology at centrotherm since September 2019.
Dr. Daniel Rieser was born in Waldkirch, Germany in 1975. From 1994 to 2000 he studied physics at the University of Freiburg, Germany and received his PhD in mechanical engineering/materials science from the Karlsruhe Institute of Technology (KIT) in 2004. He started his professional career in Research & Development at SMP Automotive before joining RENA, a leading global wet chemistry company in southern Germany, in 2005. There, until 2018, he was responsible for international sales & service in particular in management and executive positions at various companies within the group. Since October 2018, Dr. Daniel Rieser has been working as Head of Sales and Business Development at centrotherm international AG.
About centrotherm international AG
Thermal production solutions and coating technologies are among centrotherm's core competencies. For more than 70 years we have been developing and implementing production concepts for a con-stantly growing international customer base. In addition to growth sectors such as the semiconductor and microelectronics industry, as well as photovoltaics, our innovative solutions are also being applied in new future-oriented fields such as carbon fiber production. As a leading, globally active technology group, we work closely with partners from industry and research. We improve existing production concepts and set new trends. In this way, we generate valuable competitive advantages for our customers. Around 600 employees worldwide are working to shape the future - GREEN | SMART | EFFICIENT.
centrotherm international AG
Württemberger Str. 31
89143 Blaubeuren
Internet: www.centrotherm.de
German Securities Identification Number (WKN): A1TNMM (bearer shares); A1TNMN (unlisted shares from the non-cash capital increase)
ISIN: DE000A1TNMM9 (bearer shares); DE000A1TNMN7 (unlisted shares from the non-cash capital increase)
Inclusion: Basic Board, Frankfurt Stock Exchange
Corporate domicile: Germany
投资者与公共关系
Tel. +49 7344 918 6304
电子邮件