Discover our new website.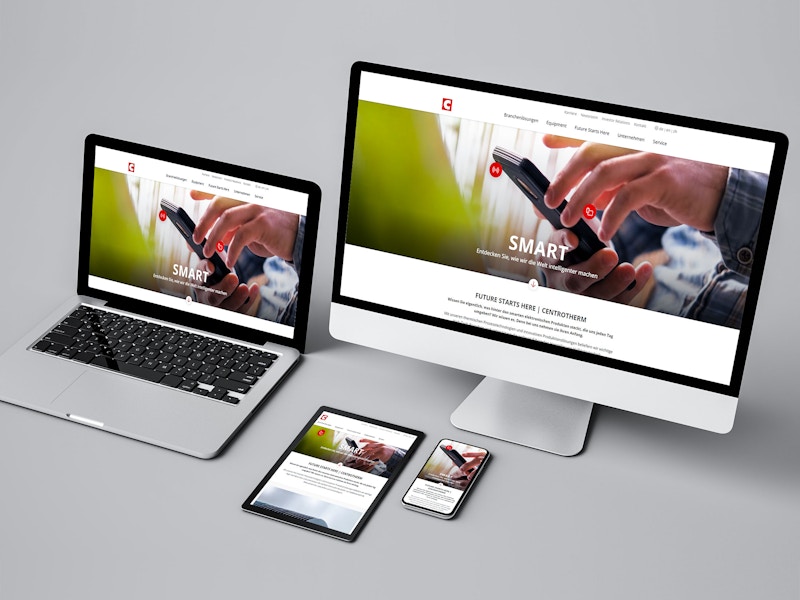 Do you actually know what's behind the smart electronic products that surround us every day? We know. Because they have their beginnings at centrotherm. Sharing this knowledge was therefore also the focus of our website relaunch project. Under the motto "Future Starts here", we provide an insight into our world. IoT, autonomous driving, or a sustainable energy industry - with our innovative thermal production solutions, we are paving the way for countless future technologies. And we are proud of that. We use a few examples to show the share centrotherm process technology plays in the value creation of technological innovations and everyday companions. You can also gain an insight into the diversity of our work as a technology and equipment supplier under Career.
We wish you a lot of fun while discovering and are looking forward to your feedback.
About centrotherm international AG
Thermal production solutions and coating technologies are among centrotherm's core competencies. For more than 70 years we have been developing and implementing production concepts for a con-stantly growing international customer base. In addition to growth sectors such as the semiconductor and microelectronics industry, as well as photovoltaics, our innovative solutions are also being applied in new future-oriented fields such as carbon fiber production. As a leading, globally active technology group, we work closely with partners from industry and research. We improve existing production concepts and set new trends. In this way, we generate valuable competitive advantages for our customers. Around 600 employees worldwide are working to shape the future - GREEN | SMART | EFFICIENT.
centrotherm international AG
Württemberger Str. 31
89143 Blaubeuren
Internet: www.centrotherm.de
German Securities Identification Number (WKN): A1TNMM (bearer shares); A1TNMN (unlisted shares from the non-cash capital increase)
ISIN: DE000A1TNMM9 (bearer shares); DE000A1TNMN7 (unlisted shares from the non-cash capital increase)
Inclusion: Basic Board, Frankfurt Stock Exchange
Corporate domicile: Germany
投资者与公共关系
Tel. +49 7344 918 6304
电子邮件