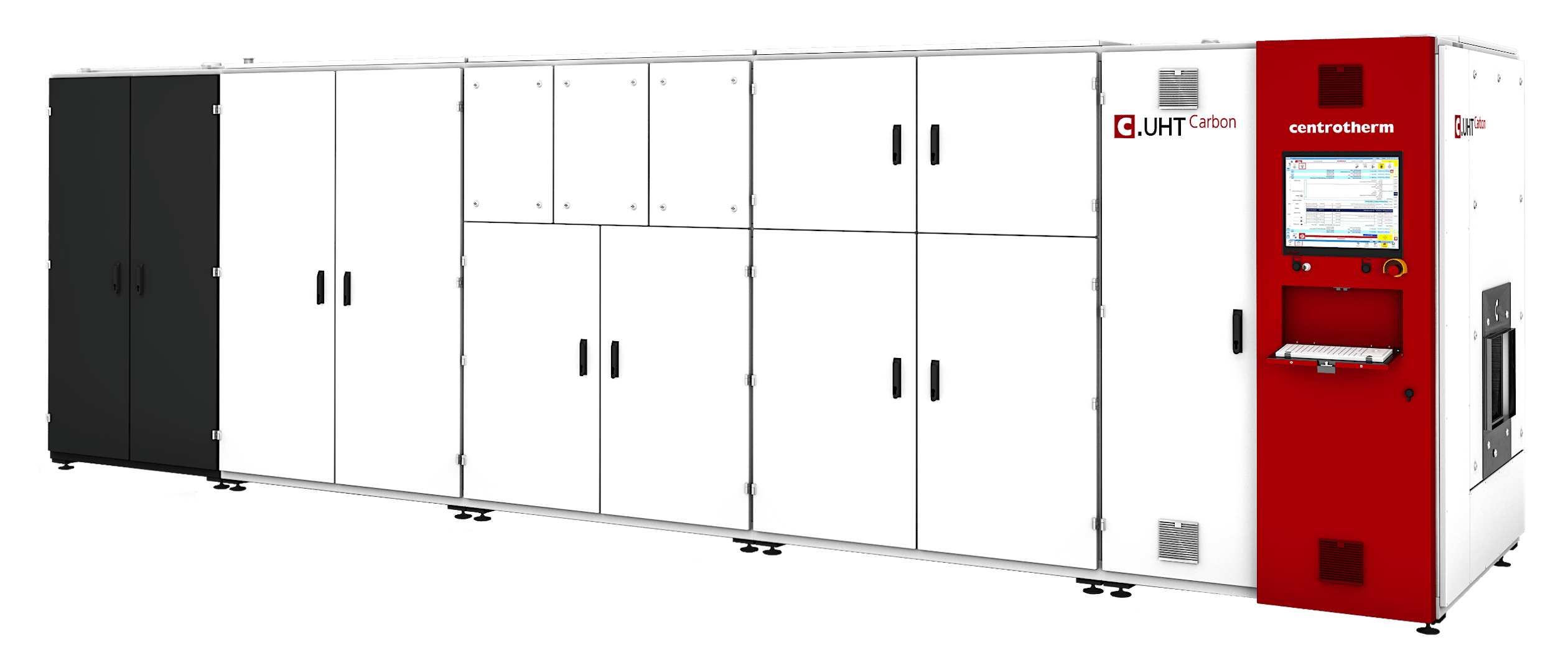 CARBONIZATION
Pilot-scale continuous furnace for high-temperature fiber carbonization
High-temperature (HT) carbonization is applied to achieve the end product's target mechanical properties, in particular to increase the stiffness of carbon fibers. As part of this process step the fibers are heated up to 1800 °C under inert atmosphere in the specially developed continuous furnace c.HT Carbon.
During the LT (low-temperature) and HT carbonization steps the majority of VOCs, contaminants and exhaust gases are released, what makes the handling and abatement of off-gases one of the major challenges. This is solved by the use of a heated exhaust channel combined with condensate separation and differential pressure control.
The system provides data storage for recipes and control-related parameters as well as an Ethernet interface for external PC or remote access. Furthermore, it includes automated data collection and analysis via user interface.
Processes
High-temperature carbonization
Sales High-Performance Fibers
Tel. +49 7344 918 6161
E-Mail
Features & Benefits
Independent multi-zone temperature control
Integrated gas exhaust
Process module equipped with multi-layer thermal isolation, cooling jacket and temperature measurement
Flexibility regarding tow sizes
Smooth integration of inline fiber handling into production environment
Tow sizes up to 50k
Precise and safe inert gas atmosphere
Oxygen-free process environment
Constant oxygen measurement